Code rood wegens gladheid
ONDER VOORBEHOUD – DEZE PAGINA IS EEN PLAATSHOUDER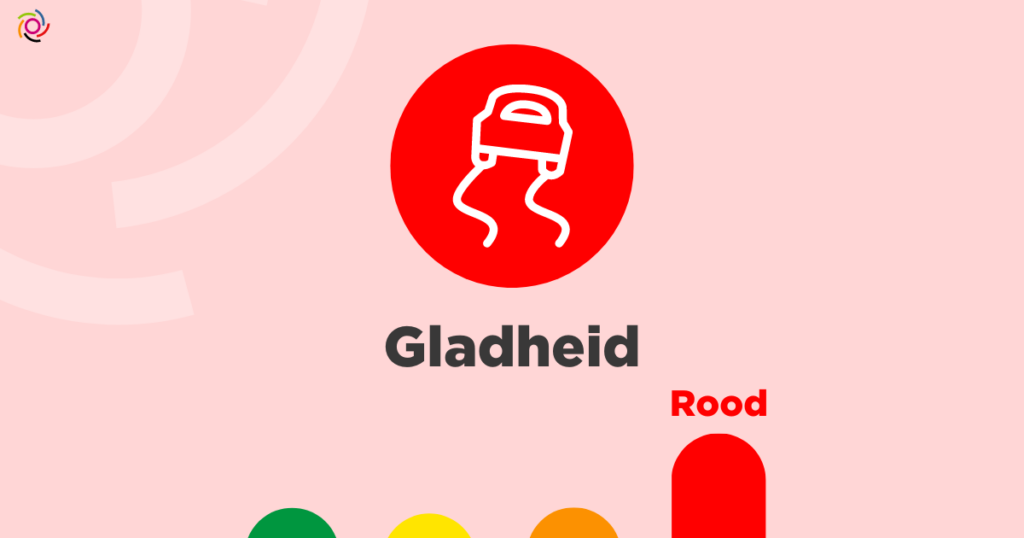 Het KMI heeft voor Limburg code rood afgekondigd wegens gladheid door sneeuwval of ijzel. 
Men verwacht [aan te vullen].
[Ter info drempels KMI: Overal zeer glad en verse sneeuw verwacht of > 5 cm verse sneeuw in 1 uur* of > 10 cm verse sneeuw in 6 uur of > 25 cm verse sneeuw in 24 uur of intense en algemene ijzel]
Naar aanleiding van deze kleurcode is de provinciale fase afgekondigd. Dit betekent dat het beheer van de gevolgen van het noodweer onder de coördinatie staat van de gouverneur.
Het is op basis van voorspellingen niet mogelijk te bepalen op welke plaatsen de sneeuwval of ijzel zal toeslaan en hoe algemeen verspreid de gladheid zal zijn. De impact kan hierdoor lokaal heel erg verschillend zijn. De kleurcode heeft dan ook eerder betrekking op het verwachte weerbeeld dan op de mogelijke schade of impact ervan.
Blijf rustig, paniek is niet nodig
Wees voorzichtig als je de weg op gaat en pas je rijstijl aan. Niet-noodzakelijke verplaatsingen stel je best uit.
Volg de weersvoorspellingen via www.meteo.be
Wanneer bel je naar welk noodnummer?
Bel 112 wanneer er iemand in levensgevaar is.
Bel 1722 wanneer je hulp nodig hebt van de brandweer zonder dat iemand in levensgevaar is. Nog beter: maak gebruik van het e-loket op www.1722.be. Zo help je mee om de telefooncentrales te ontlasten.
Opgelet: verwacht echter niet dat de brandweer meteen na de melding bij 1722 aan jouw voordeur staat. Er zijn ongetwijfeld nog heel wat mensen die geholpen moeten worden. En uiteraard blijven levensbedreigende situaties steeds voorrang krijgen.